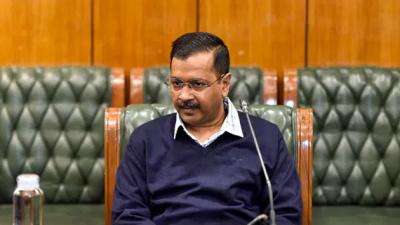 Army or Paramilitary forces, in this case, get involved in a situation only when it becomes too violent for local police to handle. Central Government has to take a decision on this issue after receiving a recommendation from State Government.
When it comes to Delhi, Solicitor General of the State has to decide on the matter with Indian Home Minister. Arvind Kejriwal, Delhi CM asked for Central to intervene and clear the protesting mobs as situation in Delhi is worsening by the hour.
He tweeted,
"I have been in touch wid large no of people whole nite. Situation alarming. Police, despite all its efforts, unable to control situation and instil confidence
Army shud be called in and curfew imposed in rest of affected areas immediately
Am writing to Hon'ble HM to this effect"
Delhi CM is worried that the communal violence in the state and especially, city will cause bigger problems, not just for law & order but also for common people to lead their lives peacefully.
On 25th February, the violence between rioters reached to the peak as US President Donald Trump arrived in the city for diplomatic meetings.
On 26th February, from morning, the protestors have cleared the roads in Jaffarabad and Maujpur. Home Minister, Amit Shah is expected to take stringent action to end the protests, once for all.