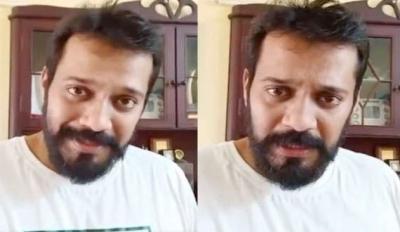 South actor Bala, took divorce from his wife recently and he talked to a producer's wife about this issue. Their conversation leaked out in public and it is going viral as well.
He issued a clarification about the matter and said, "I am not trying to apologise to anyone about what happened between me and my wife.
"We couldn't adjust with each other and the problem was persisting from 2 years. I talked about the issue with many of my friends.
"One of them is my producer's wife. I don't know how the clip leaked. Now, it is being used in a different context to make me look like a bad guy and tarnish my image.
"I have a habit of recording important conversations and this is one such call. There is no significance to it, other than me sharing my problem with a friend.
" I accept that I shared this audio to someone in my close group but I never thought an old audio would blow up like this. I am getting good opportunities and people whoever are trying to do this, I would like to request them to stop these cheap tricks," concluded Bala.
He doesn't want to go to police about this matter and said that he is concentrating on his career more than anything else. He is preparing for his movie, Bilal with Mammotty.