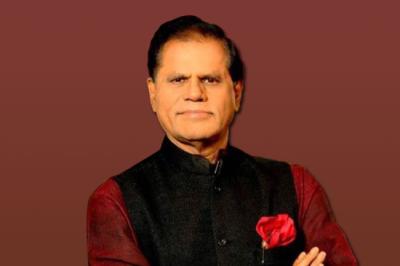 TSR aka T Subbarami Reddy.... needs no introduction. As a businessman-politician with deep cinema connections , he is very well-known. He can make Shahrukh Khan to dance at the wedding in his house. He can bring high and mighty like Sonia Gandhi as a guest to his residence. That is Subbarami Reddy for you.
Known for his Siva Pujas, cultural extravaganzas and award functions, his term in Rajya Sabha is coming to an end. Will this mean swansong for his long and illustrious political career? He is in the Congress and the party is not in a position to renominate him to Rajya Sabha. He tried to join the YSRCP ahead of the Lok Sabha elections, but that did not happen. Though there was a buzz that he would be the YSRCP MP candidate from Vizag Lok Sabha constituency, it did not happen. Now, even the YSRCP may not nominated him.  Already there is lot of competition within the YSRCP for Rajya Sabha seat. So, will this all mean that it's the end of the road for T Subba Rami Reddy? Will he not be nominated to Rajya Sabha again?
So, Kala Bandhu (Art lover, which is Subbarami Reddy's sobrequit)  will now, in all likelihood, be confined to cultural programmes and award functions. The Rajya Sabha will miss his colourful presence.