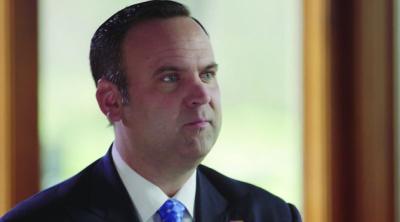 The US President Donald Trump's assistant Dan Scavino junior who came along with the present was spellbound after seeing the crowd which was gathered on the roads to welcome the motorcade.
Upon reaching the Ahmedabad airport Donald Trump along with the First Lady Melania Trump visited the Sabarmati Ashram and paid tributes to Mahatma Gandhi. Prime Minister Narendra Modi had shown the Ashram premises to the duo.
Dan Scavino junior took to social media to share his happiness over the grand arrangements done by the Indian government along with the sea of crowd hitting the roads.
"In motorcade en route to the stadium. I've never seen anything like this. Unbelievable!!!! #NamasteTrump," read his Tweet.
He also shared a video that shows the huge arrangements made in Ahmedabad en route from the airport.
"WOW!!! #NamasteTrump," read the caption of the video he shared on his official Twitter handle.