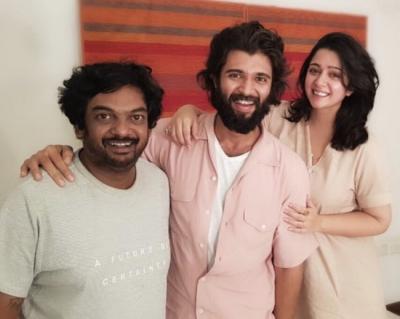 Vijay Devarakonda has made it tough for himself to gain family audiences support with repeated stories that follow Arjun Reddy style in Dear Comrade and World Famous Lover.
Even youth did not connect with his past two releases and he himself, did not have confidence about WFL. As the movie became a disaster and showed how talk plays a key role in his case, trade analysts are saying that VD lost the family audience support he gained with Geetha Govindam.
Their reasoning is that the movie failed to connect to youth but as a hero if VD had family audiences support, he could have pushed it from being a big disaster to at least normal flop with weekend collections.
Anyways, with Puri Jagannath's film, Vijay wants to come out of his misery but the director has been the most unpredictable one, ever since he delivered Neninthe.
Puri became a director whose films could click if everything works in favor like Ismart Shankar or else he may end up giving a disaster again. As the film is Pan-India flick, how much did he try to add to original screenplay to mix with Hindi audience sensibilities and balance Telugu as well, we don't know.
He has a background of failing to deliver with ambitious projects. His first failure after big blockbusters came with Jr. NTR's Andhrawala as he couldn't handle the rising star kid properly. He did redeem his career from flops in 2015 with Temper after 11 years.
Similarly, he failed to deliver twice for Prabhas while Bujjigadu did find love from youth. Family audience did not lap it up. Nagarjuna could pull off Sivamani as a hit even though the second half did not live up to film's first half.
But when he offered him ambitious Super, Puri failed to deliver on the "Droom" promise. This is not to undermine the director who has a great fan following and who changed hero characterisation in TFI but ambition hasn't been his strong point.
We hope he delivers a big blockbuster for VD and proves that he can handle ambitious projects too.