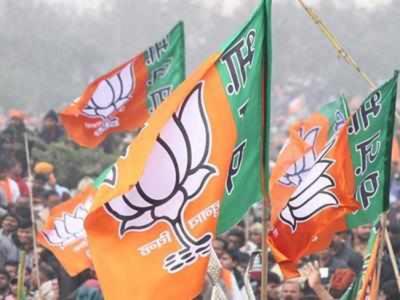 Unlike many other states, where the state party chiefs have been appointed with ease, things are still in a state of flux for the BJP in Telangana. The whole process of selecting the party president is already delayed by over two months.  
The BJP state unit can elect a new president only after at least a half of the district presidents are appointed. This process was to be completed by December 15.  However, by then, let alone district presidents, not even half of the mandal presidents were elected,  The link between the enrolment of active members and the district president's election too has delayed the whole process.  Meanwhile, both the Huzurnagar bypoll and the municipal elections came and this has further delayed the process.  Sources
Say that out of the 33 district units, the party has not completed the exercise of the enrolment of active members in at least 13 districts.
Meanwhile, there is a tussle of sorts among the newcomers and the old timers in the party. The newcomers feel the senior leaders have done precious little to strengthen the party all these years. Their value, according to these leaders, is merely ornamental. The new leader for the state unit should be elected only after new district presidents are elected, feel these leaders. This is leading to the inordinate delay in the election of the president.