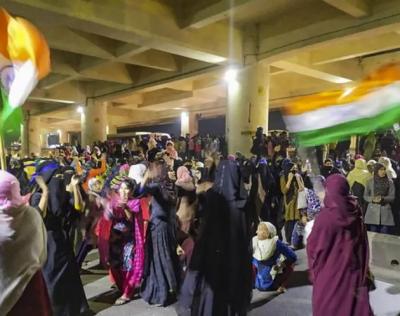 Delhi East Police Commissioner, Alok Kumar said that communal violence broke out in  Jaffarabad and Maujpur areas of Delhi on Sunday. He categorically said that they arrested suspects for the violence break-out and will not leave anyone involved in this issue.
Like in Shaheen Bagh, even in Jaffarabad people decided to protest against implementation of CAA and NRC in India.
The police tried to clear the premises of Delhi Metro Station of Jaffarabad, where people have sit on protest blocking the roadways.
People who are against such protests have pelted against the protestors while Police were trying to clear the crowds. Stone pelting lead to latti charge and even protestors decided to throw stones.
Maujpur and Jaffarabad turned into battlegrounds with stones thrown at two different community people on either side.
Police had to shoot smoke bombs to disperse the crowds from the areas. Police are trying to get the situation under their control and Commissioner warned protestors and anti-protestors to refrain from violence as such violent outbursts will have serious consequences going further.