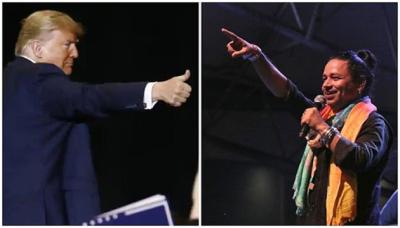 Ahead of US President Donald Trump's visit to India, Bollywood singer Kailash Kher is hoping that he will get a chance to shake his leg with the president. Donald Trump will visit Gujarat on February 24.
Trump was scheduled to come for India for a two-day visit along with First Lady Melania Trump and will inaugurate the new cricket stadium in Ahmedabad which is said to be the world's biggest stadium.
To welcome Trump, India has arranged an event called 'Namaste Trump' where Indian Prime Minister Narendra Modi will also be a part of it. It is expected that millions of people will attend the event.
Talking about the event Kailash Kher said that if he gets a chance he will definitely make Donald Trump dance with him. "If I can have my way, I want to make him (Trump) dance to this song," he said.