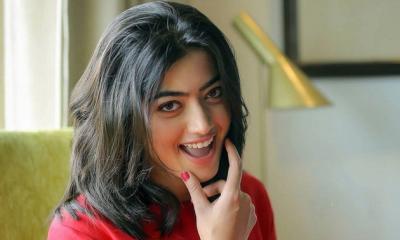 There are two types of "performers" - one, who understand that sky is limit and push themselves. And another, those people who understand their limits and play within.
Brahmanandam can try any role and can express any emotion but his face, body language limit him to stick to comedian roles but Sunil, Vennela Kishore can try different things like Tanikella Bharani, Dharmavarapu Subramanyam.
Kota Srinivas Rao is in a different league compared to them, as an actor. He belongs to the same class like Chandramohan, Kaikala Satyanarayana, Gummadi, Nagabhushanam, Rao Gopal Rao - they can perform in any kind of a role.
We cannot compare any actor to legends like SV Ranga Rao, ANR and NTR from any generation. They proved beyond doubts that even if they have limits they can work beyond them.
When it comes to actresses - Savithri, Kannamba, Anjali Devi, Sridevi, Jayasudha, Jayapradha, Soundarya, Ramyakrishnan got chances to show variations while they were typically typecasted too. They all never got bogged down by expectations or limitations.
Savithri could pull off a dance number with grace just like a seasoned dancer even though she is mostly self-trained. When it comes to Bhanumathi, Jamuna, Rajasri, Girija, Geethanjali, Sharada, Vani Sri, Radhika, Vijayashanthi, Bhanhupriya - they all could do a role the above mentioned actresses  pull off with ease, but they needed support of a good director, writer and a great actor to feed off.
If we see them in monologues we can understand that they had their own limitations in doing certain roles and followed a pattern to pull off some other roles.
Observe keenly their body language, expressions and voice modulations to know the difference between them and others, we have mentioned. Sadly, Shoukar Janaki never got many great opportunities but she always maintained a class like S. Varalakshmi.
These days, we get more actresses who follow Krishna Kumari, Bharathi, B. Saroja Devi model. They are cute and highly beautiful but got easily typecasted as glamour dolls than performers. In B. Saroja Devi's case her language pronunciation became a problem for her.
This glamour doll kind of roles have changed shape and became norm for every actress in 80's and some survived as actresses because of such roles. Mainly Radha, Rambha, Rajini could survive for more than 5-7 years as busy heroines because of this aspect.
May be including Radha is slightly harsh but Telugu Cinema did not give her as many opportunities as Tamil Cinema did to show her versatility. But others just tried to use expression 7 to laugh, expression 8 to cry, expression 9 to show anger and expression 12 to show frustration.
Yes, we have actually count! In recent crop of actresses - expect for Samantha, Sweety aka Anushka from Telugu Industry no body really tried to enter the class of Savithri, Soundarya. We can say that Samantha and Anushka belong to Vijayashanthi, Radhika where they had limitations but pulled off different things within those boundaries.
But actresses after them are falling into Kajal Aggarwal, Tamanna (to an extent) category where they follow expression 7 kind of acting style. Pooja Hegde is working hard to push herself from this category to Anushka level but Rashmika Mandanna who showed more promise in Geetha Govindam and Chalo, seems to be sticking to same pattern.
She might be trying hard in dances, trying hard to believe in the character, but she is still doing like her previous role than giving it any distinctive difference. We can see her being similarly bubbly like she was in Chalo in Sarileru Neekevvaru and similarly stern like in Geetha Govindam in Bheeshma
We are not trying to write her off. In fact, we want her to show even more effort in growing as a performer in scenes too and not just in songs. We don't want to miss a "potential talent" to typecasting that Telugu Films are notoriously known for!