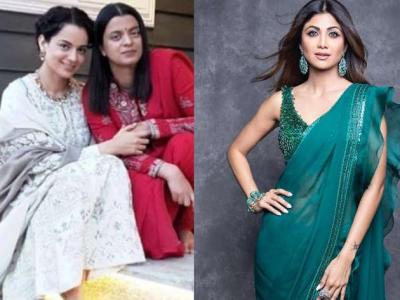 Surrogacy as become a way for celebrities and some people who have complications like age, to become parents. It is not just about someone trying to save their beauty.
But Rangoli Chandel, sister and manager of Kangana Ranaut, again tried to make a mock of this process.
"I  have a baby I want another one my husband and I decided to adopt, I want to encourage couples to adopt than to go for surrogates, to each his own but let's try and give homes to those also who are already in this world and longing for parents," she tweeted.
She further wrote, "My sister has inspired us to do this, Ajay and I have done all the formalities hopefully in a few months our baby girl will be with us, Kangana as named her Ganga. So fortunate to be able to give a home to a child."
She made sure to tweet about this after the news of Shilpa Shetty Kundra and Raj Kundra, becoming parents to their second child through surrogacy.
Netizens did react to her comments and asked her to understand the need for privacy that a couple should enjoy in highly sensitive matters.  Some did support her and majority, tried to tell her that she should stay away from commenting on others in a bid to show herself as the "best"!