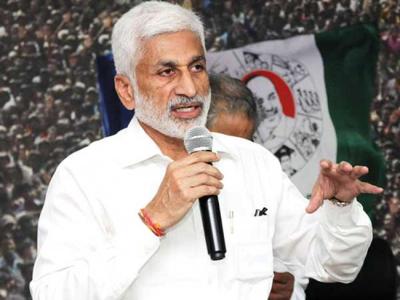 Hours after Nara Lokesh declared the details of assets of the Nara Family, YSRCP Rajya Sabha member Vijayasai Reddy dared former AP CM, TDP supremo Chandrababu Naidu for a CBI inquiry on the Swiss accounts.
Vijayasai Reddy took to Twitter and challenged Chandrababu Naidu and his son Nara Lokesh to face the CBI inquiry.
"Is @ncbn ready for a CBI inquiry in the process of acquiring Lands and Assets in the name of benamis? Is he and his son ready for an inquiry into the Swiss Banks accounts of their own and their benamis," read his Tweet.
The political circles are citing that this is an indirect hint by the YSRCP MP that the CBI will next target Chandrababu in connection with the Swiss Accounts.
If this happens to be true, the YSRCP party sympathizers might get a point to mock the opposition TDP which has been criticizing the YSRCP and Jagan on the cases filed on him.