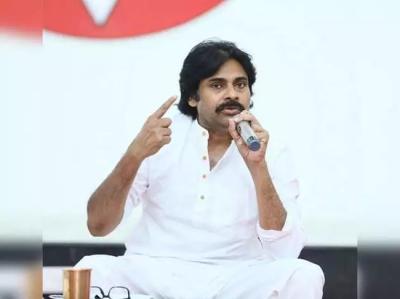 One election has changed everything upside down for the Janasena party after the party has lost the 2019 general elections cheaply by winning just one MLA seat. Even Pawan lost both the constituencies.
Pawan also held a long march in Vishakpatnm as he holds a good connection with the city. He has taken training in acting under Satyanand who has also trained other heroes like Mahesh and Prabhas.
Pawan fans were very disappointed with Pawan losing the Gajuwaka constituency even after Pawan worked very hard in the Uddanam Kidney issue and made sure that the people of the region will no longer get affected by this.
Janasena cadre has made it a resolution to see that Pawan wins from the Gajuwaka constituency in the next elections. But it has been widely reported that Pawan is showing interest to contest from the Tadepalligudem constituency.
Even this news come true, Pawan might sacrifice the Gajuwaka seat to some other fellow Janasena leader and focus on Bhimavarm and Tadepalligudem. With leaders like JD and Karanam Kanaka Rao leaving the party, Pawan sacrificing the seat might not turn fruitful.
Janasena is not even considered as a tough competitor in the elections. Pawan changing his constituency sends a wrong message into the public who dreams of seeing Pawan Kalyan in the Assembly.