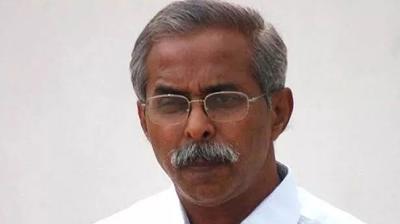 It is known that YS Vivekananda Reddy's Daughter Sunitha moved the High Court seeking hand over of her Father's murder case to the Central Bureau of Investigation (CBI). In the petition filed by her, Sunitha named several suspects but refrained from making any allegations against them.
YS Viveka Murder Case Suspects:
YS Avinash Reddy & his Father Bhaskar Reddy
YS Avinash Reddy's Friend Uday Kumar Reddy
YS Manohar Reddy
YSRC State Convenor Sivashankar Reddy
Former Minister Adinarayana Reddy
Mareddy Ravindranath Reddy
Yerra Gangireddy
Parameswar Reddy
EC Surendranath Reddy
Srinivasa Reddy
CI Sankaraiah
ASI Ramakrishna Reddy
Watchman Rangaiah
In the past, YS Viveka's Wife Sowbhagyamma, YS Jaganmohan Reddy, Ex-Minister Adinarayana Reddy and TDP MLC B-Tech Ravi filed petitions seeking CBI Probe into the murder case. However, TDP Government ruled out any such necessity saying AP Police are efficient enough to resolve the murder mystery. 8-Months after the formation of YCP Government, YS Viveka's Daughter is now seeking CBI Probe and this move is a huge embarrassment for the Ruling Party. She wondered why the murderers weren't nabbed so far inspite of appointing three special teams. High Court will hear the petition filed by Sunitha on February 6th, 2020.
Already, TDP began taking advantage of Sunitha's petition in High Court. Nara Lokesh alleged that the sole purpose of YS Viveka's Murder is to make Jagan the next CM of AP. He went on to say, Sunitha sought CBI Probe as Jagan's family members has finally realized the conspiracy.