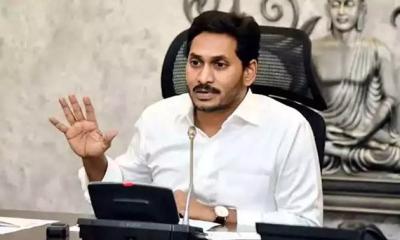 The AP Legislative Assembly has passed a bill to abolish the Legislative Council with the upper house creating obstacles for the ruling government. Till now the Legislative Council has canceled many bills in the house like English Medium and the recent 'Three Capitals' bill.
Talking about the abolishment of the Council Jagan said that there is no use of having the Council in the state as it will just be a burden on the state.
"Everybody knows that if the council was allowed to continue, our party would get a full majority. But the need for reaching out to the people through welfare programmes is more important to us than increasing the party strength. Hence, the resolution was passed for the abolition of the Council," Jagan said in the Assembly.
Post the Assembly passing the bill unanimously the government has sent the bill to abolish the upper house of the state. After the bill got approved the Legislative Assembly the bill has to be approved by both Lok Sabha and Rajya Sabha and then the Council will be abolished.
It has been reported that the state government has sent the resolution to cancel the Legislative Council to the Central government.
Reportedly the state government has sent the copy of the resolution and all the details and key documents for the abolishment of the upper house yesterday.
The government has to send the same to the Central Cabinet Secretary, Home Department, Judicial Department, and the Election Commission.