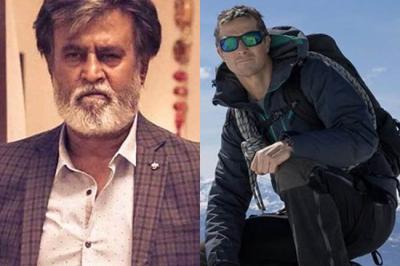 Man Vs Wild is one of the adventure show on the Discovery channel, hosted by Bear Gills and it has a huge fan base. After Prime Minister Narendra Modi, now Tamil Super Star Rajinikanth to join him in the adventure.
From the latest news, we can say that Man Vs Wild episode with Super Star Rajinikanth will be shot in Karnataka's Bandipur which is established in 1974, is a tiger reserve area. It covers an area of 874 km. In the year 2019, Prime Minister Narendra Modi made an appearance with Bear Gills in the Man Vs Wild show, which was telecasted on 12 August.
Rajinikanth arrived in Mysore for the shoot, the video of Rajinikanth arriving at the helipad was widely shared on the Social media. Rajinikanth is a successful actor, he is the highest-paid actor in India, he had worked across genres and industries over four decades.