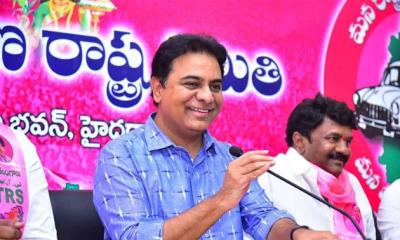 Another shocking incident in Telangana municipal polls. This time it was unexpected and no one thought that this will happen in Telangana municipal elections. To win in the Telangana municipal elections, BJP and Congress parties came together to defeat the TRS party.
While addressing the press conference TRS working president and IT Minister KTR said that for two or three municipal seats BJP and Congress parties came together, for the namesake they are national parties but the two parties will do silly things.
In Telangana municipal elections TRS won the majority seats. BJP and Congress could not give a tough fight. BJP and Congress parties being the arch-rivals joined their hands to defeat the regional party TRS and it became the hot topic in the political circle in the state and in the country.