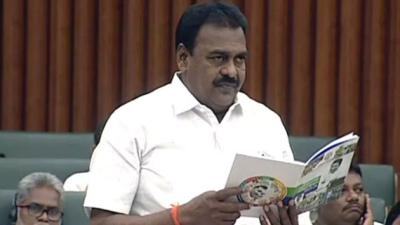 In a much shock to the Janasena and the leaders in the State Assembly, Rapaka Vara Prasad Rao has extended his full support to Jagan's decision to abolish the Legislative Council and said there is no use of having the upper house.
The Janasena sole MLA went to say that Assembly which was intellectuals, doctors and IPS will fulfill the requirements of the state.
Rapaka lashed out at Chandrababu for not utilizing his experience in politics for the betterment of the state and tricking Council Chairman Shariff to refer the Three Capitals bill to the select committee.
"It is unfortunate that the council rejecting the bill approved by 154 legislators," Rapaka said.