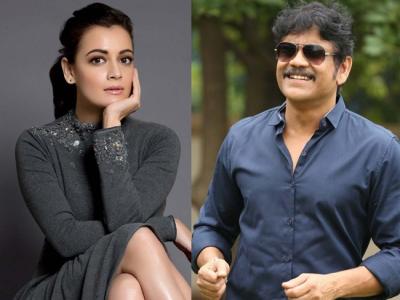 Dia Mirza made National headlines after she got crowned as Miss Asia-Pacific. Many expected her to be next Aishwarya Rai and Priyanka Chopra, but she ended up more as Sushmita Sen, Pooja Batra.
Only occasionally, she could spur up a successful film even though she proved to be talented actress. Rajkumar Hirani likes her better than others and he even cast her in his recent film, Sanju.
The actress in her prime, did not get any offers from Telugu or may be she might have not accepted them. Now, she has a chance to act in Telugu, say reports. That too with Nagarjuna Akkineni.
Nagarjuna failed to deliver a solid hit in past few years after Oopiri and he is looking to change that with Oopiri writer's debut film, as a director, Wild Dog.
Solomon is directing the cop drama based on true events and Dia Mirza is acting as Nag's wife in the film, say reports. Official confirmation is awaited but if she impresses Tollywood producers, she may get chances in Senior hero films, after this one!