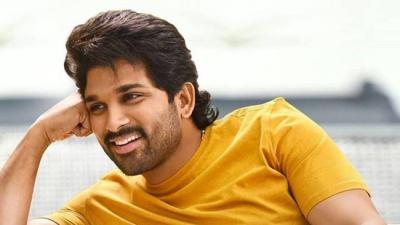 Rayalaseema Slang Telugu is a typical style and we hear old school Kings style Telugu mixed with Tamil in Chittoor and Kannada near Ananthapur and Kadapa.
In rural areas, there is a mix of Sanskrit to Telugu and it is hard to master to the slang as it changes from one area to the other. For AA20, Allu Arjun is trying to master Chittoor slang, it seems.
He hired two dialect coaches and also enquired from Trivikram Srinivas, whom he hired while writing Aravinda Sametha to get the dialogues and slang perfectly, it seems.
Allu Arjun travelled with Bitthiri Satthi aka Ravi and comedian Venu Madhav to get Telangana slang right before acting as Gona Gannareddy in Rudramadevi.
Now, he hired two Chittoor based actors and one writer to get the dialogues perfectly, it seems. In a week or two, he will complete the training that is required for Sukumar's film, it seems.
He wants to train more as he liked the slang and he may use it in other films, whenever he can, it seems. Shoot will start in Kerala from next month and Sukumar completed one schedule with several actors two weeks ago.
The film will be shot in 4-5 months time, a record breaking quick time period for any Sukumar film. Rashmika Mandanna is playing the lady lead in this film.