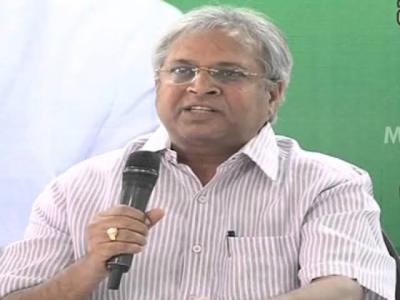 In what could be an embarrassment to Ramoji Rao, the Supreme Court gave a new directive in the Margadarsi Chit Fund Case. The apex court has also decided to include the AP government as the defendant in this much talked about case.
In the past, former MP Undavalli Arun Kumar has filed a petition against the discharge of Ramoji group chairman Ramoji Rao from this case. The constitutional bench comprising justices Ashok Bhushan and Justice MR Shah have taken the case.
A special officer of the Reserve Bank will also be included in the case. The apex court has directed for the revised memo filing and the case got adjourned for two weeks.
Looking back at the case, a decree was issued to the Margadarsi Financiers by the then State Government on Dec 19, 2006, on the sections of 45 (t) and Section 58 (e) of the same Act for violating Section 45 (S) of the Reserve Bank of India Act, 1934 and collecting deposits.
N. Rangachari who was then the Finance Department Adviser has issued the GO No. 800 on the reports that the financiers have lost almost half of the value of the deposit.