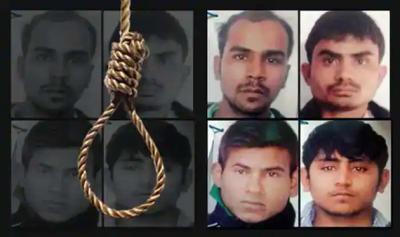 Nirbhaya Rape & Murder Convicts are scheduled to be hanged on February 1st, 2020. When the Tihar Jail Authorities asked about their last wish, None of the four convicts have expressed any desire. The convicts remained mum even when quizzed if they want to offer their properties to someone else.
Jail Authorities permitted mulaqats between Convicts and their Families twice a week. Two Guards were deployed outside the cell of Nirbhaya Convicts.
As per the Jail Authorities, All the four convicts have been tense and eating less in the past few days. Medical Examination of the convicts is happening on a daily basis and all of them are normal.
Tihar Jail Authorities carried out three trails of dummy execution so far. None of the convicts have filed fresh mercy petition so far. That itself is an indication that their days are numbered and justice is going to be served soon.