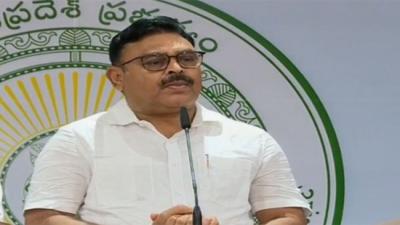 YSRCP MLA Ambati Rambabu responded on the recommendation of the decentralization of Ap Capital and Cancellation of the CRDA bills to the select committee and said this is a sorrowful situation.
He alleged that the bills were sent as per the instructions of TDP supremo Chandrababu Naidu and termed it as a temporary act and asked how long the TDP party can stop the capital shifting.
Ambati also came down severely on the TDP for starting a bad tradition in the house and said the way the Council acted is questionable. He also questioned the descretionary powers of the Council Chairman.
"Is there any necessity for the council to continue with this type of business, " he questioned
"If gaining a majority in the Council is our intention, it's just a matter of time. Encouraging the party changing is not our motto and that's why we are behaving respectably," Ambati said.