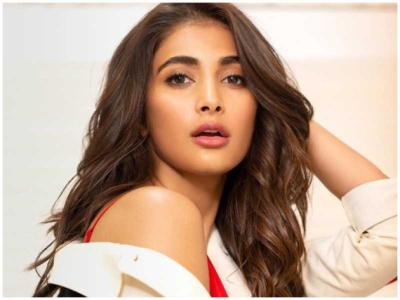 Most people who watched Ala Vaikunthapuramlo were shell shocked to see the placement of Samajavaragamana Song. Allu Arjun keeps on starring at the well-shaped legs of Pooja Hegde ever since they come face to face for the first time. Majority of the viewers felt such a track doesn't match the stature of Trivikram and Allu Arjun.
How does Pooja Hegde justifies the adult track in Ala Vaikunthapuramlo? Butta Bomma feels romantic track is neither vulgar nor objectifies her legs. She adds, Hero falls in love with her upon looking at her eyes even though the track starts from fantasising the legs.
Pooja Hegde doesn't mind saying he is a fan of Allu Arjun who according to her is the most hardworking and doesn't make anything look easy. She is also all praise for Trivikram's ability to remain calm and cheerful on the sets all the time. Looking at her statements, One gets the feeling that Pooja won't mind doing yet another film in this combination.