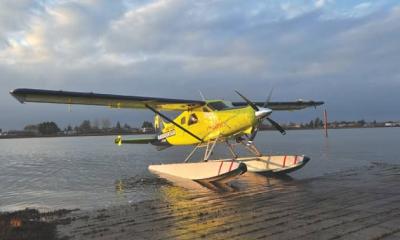 The world's first-ever fully electric commercial aircraft took its inaugural test flight from the Canadian city of Vancouver and flew for 15 minutes. The Company said the technology would mean significant cost savings for airlines. It hopes to be using the electric-powered planes to carry passengers by 2022.
The six-seater plane re-fitted with a fully electric 750 horsepower motor was on Tuesday piloted by Greg McDougall, founder, and chief executive of Harbour Air, a British Columbia-based charter airline that transport passengers between Vancouver, Whistler ski resort and nearby islands and coastal communities.
Civil aviation is one of the fastest-growing sources of carbon emissions as people increasingly take to the skies.