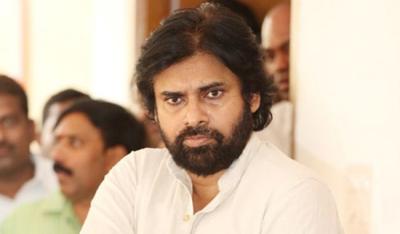 Pawan Kalyan played hero in many films and played lot of mind games with the baddies. His Gabbar Singh act left the rivals confused and confounded. One has seen this happen in many of the Power star's films. But, the game that his lone MLA Rapaka Varaprasad is playing is leaving the Jana Sena chief baffled. His power game is proving too much for the power star.
Rapaka says he is with the Jana Sena and says he has no intention of leaving the party. But, at the same time, he showers praises on Chief Minister YS Jagan Mohan Reddy. He is regularly seen prasing YSRcP government's policies. When asked he swears his allegiance to Pawan Kalyan, but does not attend any of the deekshas and protests that Pawan Kalyan organises. What is he up to? Should he be trusted? Is he in the party or out of it? No one in Jana Sena, including Pawan Kalyan himself, knows the answer.
Rapaka is the only MLA that the Jana Sena has. Party chief Pawan Kalyan, who contested from two seats, lost both. Being the only MLA gives Rapaka a leverage that no other MLA gets. He is the leader of the Jana Sena legislature party and in fact, he is the legislature party. So, he can decide things on his own and can even merge the party when he wishes to.