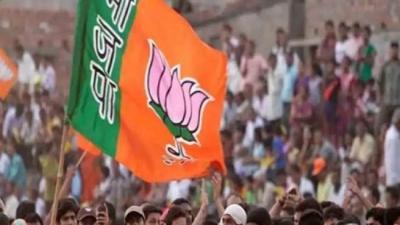 One is a laidback oldtimer and the other is a swashbuckling newcomer. One is steeped in the BJP traditions, while the other one is a worshipper of Modi and his restless drive and energy. One is a traditionalist activist of the party, while the other is a go-getter. It is only natural that these two leaders get into crosshairs over leadership. And when both are in crosshairs, there is bound to be an unfolding of political drama.
This political drama is being witnessed in Nizamabad district, where party 's loyalist and former MLA Yendala Laxminarayana is being challenged by newcomer and MP Aravind Dharmapuri. The result? The BJP is now vertically divided in the district.  With the municipal corporation elections round the corners, both the leaders are now fighting it out for supremacy. They are trying to out do each other. Both want their supporters to be given tickets to fight as corporators. While a mercurial Aravind, who also has the backing of the Congress elements loyal to his father and former PCC chief D Srinivas, has some additional advantages, Yendala feels that the senior workers are with him.
Aravind's comments that the BJP cadre need not bother about those who lost the elections has ruffled the feathers of Yendala faction. They have already taken the issue to the notice of the state leadership. But, Aravind, who has a better access to the national leadership, is also reported to have taken the matter to the Central leaders. It remains to be seen who will have an upper hand in the party in Nizamabad!!