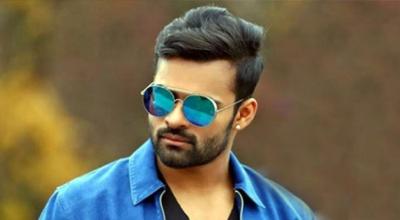 Sai Tej is known for his ease in comic timing and resemblance to Megastar Chiranjeevi in his body language on screen.
He is growing as an actor and a star but Mega fans don't just see him as another actor from Mega Family but also a hero, who resembles young Megastar more than others.
So, it is common for them to think that if someone makes a biopic of Chiranjeevi, he will be the first choice to act as Chiru on screen.
But Sai Tej, who is busy in promoting his Prathi Roju Pandage movie said that he is not the perfect choice and he doesn't want to do it as well.
He said that Ram Charan should be the right choice for that film and if Charan doesn't want to do it, then Chiranjeevi himself should try to make a documentary style biopic.
He also opined that other than Ram Charan, no one else can come close to portraying and carrying the charisma of Megastar on screen and off screen with similar ease.
Sai Tej's film with Maruthi Dasari is releasing on 20th of December. Rashi Khanna is acting as the leading lady with Satyaraj, Rao Ramesh in important roles.