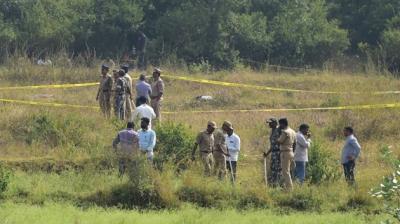 While the entire nation has appreciated the decision of encounter of the culprits in the horrific gang-rape and murder of Disha. The NHRC has found fault with the police opting for the encounter.
The Commission said the police have taken the law into their hands by doing encounters. These comments did not go well with the victim's family. They lashed out at NHRC for their comments.
Why this encounter will be a crime when the culprits get killed?
"Why did the NHRC did not respond when my daughter lost her life? Didn't the Human Rights got violated when my daughter was gang-raped and killed? Why will this be a human rights violation when culprits get killed? Why didn't the NHRC did not respond on Hazipur Incident and rape and murder on a 9-month-old girl in Warangal?," Disha's parents questioned the NHRC.
They said this encounter is what the society needs and the victims will be served justice only in this manner.