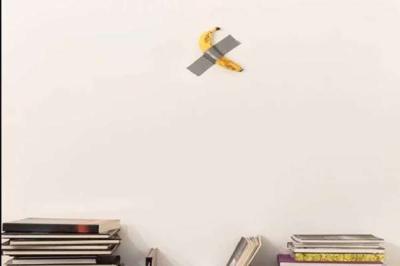 You will be surprised to know that there is a banana that has been sold for $120,000 (over Rs 85 lakh). While it might sound astonishing, it is absolutely true. A banana taped at Art Basel Miami in the US was sold for Rs 85 lakh.
This banana art was created by Italian artist Maurizio Cattelan. According to a website, two out of three bananas have been sold and the last banana was sold at Rs 87 lakh.
Describing a banana as "a symbol of global trade, a double entendre, as well as a classic device for humour," Cattelan brought the fruit with him to draw inspiration.