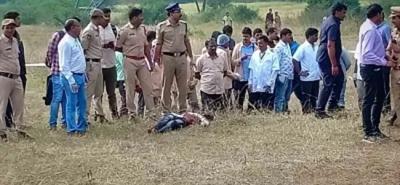 Who had actually planned the Shadnagar encounter that killed four rapists who had brutally raped and killed veterinarian Disha? If highly placed sources are to be believed, it is TRS working president and minister KTR.
KTR had realised that the party and the government had badly mishandled the rape and murder of Disha. The police behaved lackadaisically and the RTA authorities worked in a very lax manner due to which the rapists could perpetrate the crime. Both the departments have ended up with lot of egg on their face. At the same time, Home Minister Mahmood Ali did not cover himself with glory when he said that the ill-fated girl should have dialled 100 before calling up her sister if she was afraid of the four ruffians. This statement was roundly condemned and showed the TRS government as  ineffectual . To add it, the people began questioning as to why KCR did not have time to call on Disha's parents.
Hence, the sources say, KTR had decided that something big and drastic had to be done to divert the attention of the people. It was then that the plan to kill the four rapists was made, sources reveal. The rest, as they say, is history.