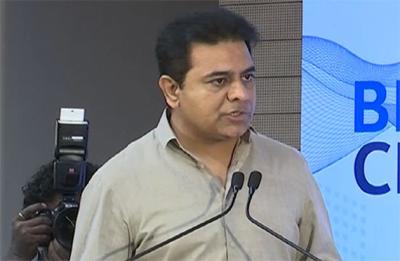 Telangana IT Minister KTR said in the next four years Telangana would get three lakh jobs in the electronics manufacturing sector.
"Intel is a technology leader and its contributions towards growing the ecosystem in India and Telangana have been remarkable," he said.
"These investments created more than 30,000 jobs in the electronics manufacturing sector in the city. We are expecting the sector to create three lakh direct jobs in this industry in the next four years," KTR observed.
Raja Koduri, Senior Vice-President, Chief Architect and General Manager, Architecture (Graphics and Software), Intel Corp said presently there are 400 employees in this Centre and by the end of 2020, the count will increase to 1,500.
"There is a need to analyse the data in real time. The amount of data we are generating is way higher than our ability to analyse it," Koduri said.
Intel is already paired up with Wehub on a partnership basis to extend help to the startups led by women.