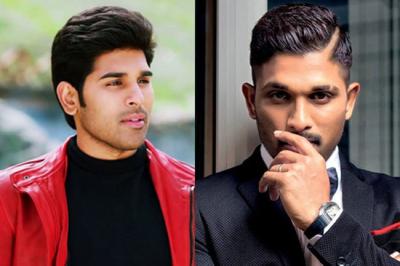 The news of Allu brothers setting up their own offices has been doing rounds from a long time. It includes them taking forward the legacy of 'Geetha Arts' in their own way in addition to their personal obligations. Looks like this news is going to be true as all the Allu brothers decided to establish their own offices and run the business with their own knowledge. Their dad Allu Aravind will be a guiding force behind them and reportedly gave them targets to reach.
There is a lot of discussion going on about Allu Arjun's new office. Reportedly, the stylish star bought a lavish office in Jubilee Hills and all his matters will be dealt through it. Justifying his tag, Bunny built and designed the office in a stylish manner and is not going to be less than any other corporate office. It includes costly furniture, meeting rooms and other office stuff which costed him in crores.
It seems that Allu Arjun took care of the interior designing all by himself and imported the necessary material from abroad. The office includes a discussion room, a room for interaction with directors, a special room for meeting prominent people, a big hall for meet and greet with fans, a media room for interaction with them, one for Bunny's special interviews and another area for looking after a few 'Geetha Arts' businesses. Also, there is a lot of space left for parking to make things comfortable for everyone. With all these amenities, Bunny's office is expected to be the costliest and biggest offices in Tollywood.
Sirish too was given the task of looking after the soon-to-be-launched OTT business and his films which are going to release in 2020. On the other hand, the Mega family is getting shifted to a luxury palatial residence this weekend.