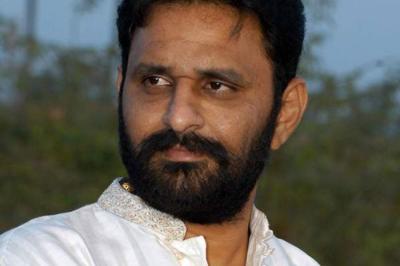 Minister Kodali Nani lambasted Chandrababu Naidu and Pawan Kalyan for allegedly conspiring to defame the YCP Government even after over 50 percent of people in the state has rejected them. 'After looting sand in the past 5 years, Chandrababu Naidu has been shamelessly conducting Sand Deekshas to sling mud on the YCP Government. TDP Workers have been making fun of the protests staged by their Party Supremo. Be it any issue, Chandrababu and Pawan Kalyan maintain the same stand. We don't have the necessity to offer explanation to a Party Chief who couldn't win as MLA despite contesting from two constituencies. Telugu Desam is on the verge of losing Main Opposition status in the Assembly. Their Party MLA Vallabhaneni Vamsi has been abusing the President openly. Many TDP Leaders are of the feeling that Babu would end up sinking the party like a ship,' he said.
On the controversy over English Medium in the Government Schools, The Minister shot back: 'Where does Pawan's Children study? Where does Babu's Son & Grandson study? School run by NTR Trust Bhavan is English Medium. Children of IAS, IPS and other Government Employees study in English Medium. Then, What's wrong about teaching English Medium in Govt Schools?'.
Reacting on the objection raised by Opposition Leaders over YS Jagan refraining from making a declaration during the TTD Darshan, Kodali Nani made it clear his Party Chief have every right to visit any Temple or Masjid or Church as a citizen of this country. 'How dare to ask YS Jagan whether if he made the declaration in Tirumala? Is the TTD Temple built by your Father??? YS Jaganmohan Reddy can't be restricted to one particular caste or religion. Then, Why would he claim to be a representative of any caste or religion? He treats people of all castes and religions equally'.