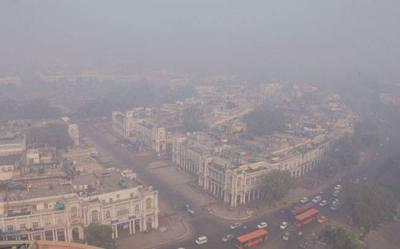 Delhi has earned the dubious distinction of becoming the most polluted major city in the world with an air quality index (AQI) of 527 on November 15, as per data by Air Visual on the World AQI rankings. Delhi air quality broke all records on November 5, when it was in the hazardous range for nine consecutive days, making this the longest spell of hazardous air quality.
As per the world AQI rankings, Delhi is followed by Lahore in Pakistan at 234. At the third spot is Tashkent in Uzbekistan at 185 count. Karachi is in fourth place with an AQI count of 180, followed by Kolkata at 161 in the fifth place.
An AQI between 0-50 is considered "good", 51-100 "satisfactory", 101-200 "moderate", 201-300 "poor", 301-400 "very poor", and 401-500 "severe". Above 500 is "severe-plus emergency" category.