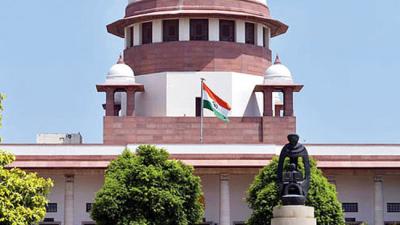 The apex court which has delivered its historical judgment on the Ayodhya dispute stating that the disputed land belongs to Hindus and Muslims should be given an alternate land of 5 acres to build a mosque has also delivered its verdict on three more cases.
The five-member constitution bench headed by Chief Justice of India, Rangan Gogoi has referred the Sabarimala case to a seven-judge bench on a basis of 3:2 split verdict.
Supreme Court mentioned that the entry of Muslim women in Mosque, Parsi women case and Dawoodi Bohra case are very similar in terms of the issues to the Sabarimala case.
Rafael Deal:
The top court has dismissed the review petitions against the verdict in the Rafale deal and restated clean chit to Narendra Modi government in the fighter jet agreement. The Supreme Court said that the review petitions lacked merit.
Supreme Court has also rejected the plea which states that an FIR should be registered on this Rs 58,000 crore deal. The review petition pursued a re-examination of the verdict given by the Supreme Court on December 14, 2018, which states that there is no doubt in the decision-making process in the attainment of 36 Rafale fighter jets.
"We find the review petitions are without any merit," said the bench.
Rahul Gandhi Contempt Case:
The Supreme Court has quashed the contempt case against Congress former President Rahul Gandhi for his 'Chowkidar chor hai'.The contempt case was filed on him for wrongly attributing the 'chowkidar chow hai' remark.
Later, he also apologized to the court. Accepting the "unconditional apology" of Rahul Gandhi, the apex court has closed the contempt case on him.
The Supreme Court also observed that a person like Rahul Gandhi, who holds a responsible position should be more careful. "Mr Rahul Gandhi needs to be careful in future...," said the bench