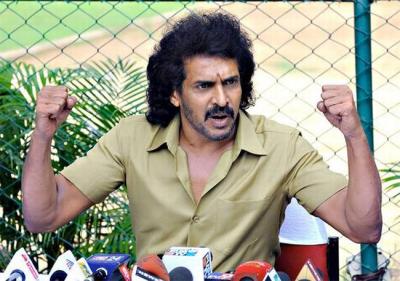 In a big relief to HD Kumaraswamy. The Supreme Court has declared that the 17 MLAs, who were declared disqualified by the Karnataka Assembly speaker can contest in the elections. Out of the 17 Assembly seats, 15 seats are getting ready for by-polls.
Actor-turned-politician Upendra has floated a political party, Uttama Prajakeeya Party last year on September 18, 2018, in the wake of elections. 
Upendra took to Twitter to announce the upcoming elections in the state. He said that he will soon announce the list of candidates who will contest in the by-elections.
His party will also release the Standard operating procedures (SOP) on the transfer of power from leader to public. 
"Very shortly , the list of candidates for the by-election from UTTAMA PRAJAAKEEYA PARTY.. and the People Representative's Standard operating procedures (SOP) on how to transfer power from the leader (elected people representative) to the people .. would be released. #upp," read his Tweet.