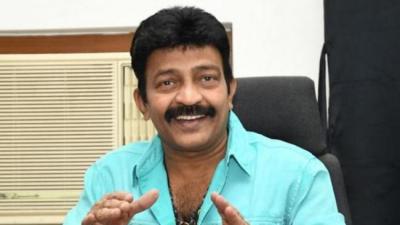 Senior actor Rajasekhar had an accident this morning and thankfully escaped without any injuries. The Shamshabad rural police station inspector Venkatesh filed a report and came in front of the media. Rajasekhar reportedly entered the ORR at 12:49 AM and police arrived at the place of the accident by 1:20 AM and identified that the car belongs to the actor.
By the time reached, Rajasekhar left the scene in another car and rash driving led to this incident as per the police. They denied the news of the actor being drunk at the time of the accident and said that they did not find any liquor bottles in the car. They reportedly filed a case under Section IPC 279.
The airbags opened at the right time and putting the seat belt on helped Rajasekhar to escape a major accident. The actor started his second innings recently with 'Garudavega' and recently scored a flop with 'Kalki'.