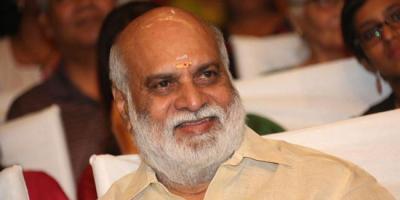 The fantasy film, 'Jagadekaveerudu Athilokasundari' is one of the biggest blockbusters in the history of Telugu cinema. Despite the heavy floods at the time of its release, people flooded to the theatres to watch this film. This film was a milestone in the careers of director Raghavender Rao, producer Ashwini Dutt, Chiranjeevi and Sridevi.
Speaking about this film during a recent interaction, Ragavender Rao reveals some interesting snippets about the film. He said that he didn't think he would get a chance to direct this film as his previous three films were failures at that time. But Chiranjeevi and Ashwini Dutt believed in him and asked him to take up this project. He said that this film was made on a very high budget and floods during the release worried them a lot. Also, the film got negative feedback and the entire team thought that it was a flop but it surprisingly picked up from its second week and went on to become a blockbuster.
He added that Chiru and Sridevi's characters left an everlasting impact in the hearts of everyone and remaking or making a sequel to such film will be very risky. People tend to compare it to the original and asked the makers not to touch it. True indeed!