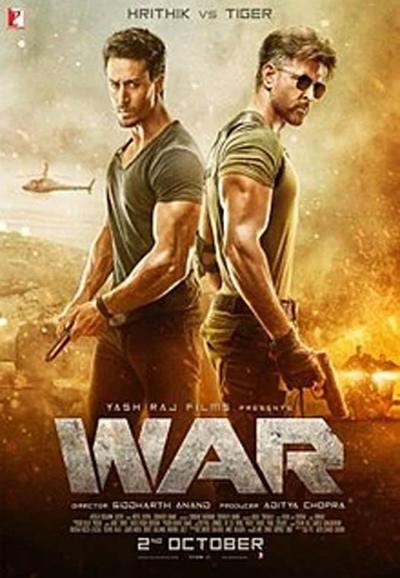 Yashraj Films had begun the trend of Franchise in India with 'Dhoom'. Filmmakers like Raghava Lawrence and Omhkar took inspiration from this Bollywood franchise to create 'Kanchana' and 'Raju Gari Gadhi' Franchises. Much to the disappointment of Action Lovers, Yashraj discontinued 'Dhoom' franchise after the third instalment featuring Aamir Khan and Katrina Kaif. But now, It is back with 'War' to enthrall all the action movie lovers.
Hrithik Roshan and Tiger Shroff are the biggest attractions of 'War'. This Action Entertainer is one of the very few Indian films to join Rs 300 crore club and it's been achieved in just 13 days. Made on a budget of Rs 150 crore, 'War' fetched unbelievable returns for Yashraj Films in the form of theatrical rights, satellite rights and digital rights.
Now, The prestigious production house is keen to make 'War' into a franchise. Hrithik Roshan will remain as the lead Actor but Tiger Shroff gets replaced for the second instalment. Siddharth Anand who directed the first part would helm the second one as well.
Movie Buffs wondered if there is any other hero who could beat Tiger Shroff when it comes to action. May be, Yashraj Films has been seriously considering someone already.