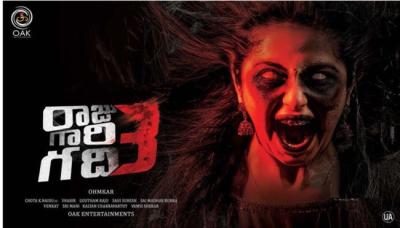 Ohmkar's 'Raju Gaari Gadhi 3' was released last Friday to lukewarm response. Unlike the first two instalments, the third part lacked a good content and was filled with senseless comedy. Though the comical portions may appeal to front benchers, some of the jokes were too lame and silly.
Due to this, 'Raju Gaari Gadhi 3' tanked badly at the US box-office. It collected a very petty amount of 3845 dollars in its first weekend. This is a very small rate considering the rates it was sold for and the film may end up in losses. As the first part was a super hit and the second part having big names like Samantha and Nagarjuna, people expected at least something worth in the third part but it was nothing but a disappointment.
The collections in Telugu states too are not that great. Taking in mind that Ohmkar is considering making another part in this franchise, he should focus more on content this time rather than some cheap comedy this time.