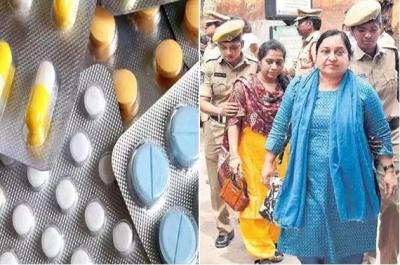 The infamous Telangana ESI scam started creating havoc in Andhra Pradesh too. Vigilance officers are investigating very keenly to find out if the scam happened in Andhra or not. Reportedly the officers were stunned after knowing the details. The officers are investigation thoroughly without leaking many details of the probe. According to the reports they are investigating are taking place on the role of two leaders during the TDP party ruling.
The officers are inspecting directorates of ESI, Hospitals, Dispensaries and Diagnostic centers. It has been reported that the scam is worth almost 300 crores. They are focusing on officers and leaders during that time. Officials made it clear that they will not hesitate to actions on former leaders.
The probe's main intention is to find out whether the leaders are also involved in the scam or not. They are looking to know if Acchen Naidu, who served as Labour Minister during the ruling of TDP and Pitani Satya Narayana has any connection with this.
They are saying that they found a letter written by Acham Naidu to make an agreement with TeleHealth services when he was Labour Minister. Officers are saying that they agreed with the instructions on then Labour Minister. While from 2017 to till now the company submitted bills worth 10 crores. Officers have found out that in ESI dispensaries they charged more money than the original price for the machines. They are collection full information of the Minister's OSD in this scam.
It has been reported that they have found differences in the salaries of the staff working with TeleHealth Services. It was found that more bills were drawn than salaries. Officers found out that Pitani Satya Narayana who succeeded Acham Naidu also didn't look into the issue much. As a part of this, he gave orders for the medicines on a large scale. '
The investigation was started to figure out the role of Pitani's son in the orders given to the companies. The investigation officers revealed that Pitani's secretary was also involved in this.
Omni Medi Company which is facing allegations in the ESI scam has reportedly done 60% transactions in Andhra Pradesh also. Officers found evidence which indicates funds were given to the company against the rules. After collecting all the possible evidence on the role of officers, leaders and the middle man in this scam the government might take strict action against them.  
If they found any evidence against Acchem Naidu, the present government might not spare him. At the same time, if they take any actions without proper evidence, the opposition cites this as an act of revenge. To know what happens next we might have to wait some more days.