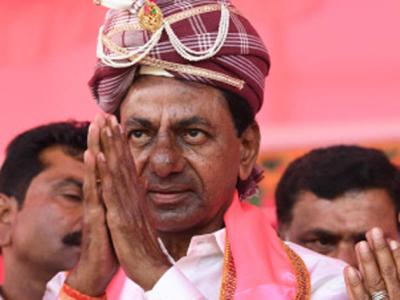 Huzurnagar bypolls  are proving to be a tougher political game than one expected it to be. The major parties are pulling all stops in the election. They are marshalling all resources and are mobilising their cadres like never before. So prestigious the election has become that the ruling TRS has already deployed more than 400 key leaders in the constituency.
In a first, KCR is deploying leaders to work on caste lines. The leaders from various castes have been brought to Huzurnagar to woo the voters belonging to different castes. For instance, to woo the Vysya community, a team has been constituted under the leadership of Nizamabad Urban MLA B Ganesh Gupta. Warangal Mayor Gunda Prakash, chairpersons of various corporations have been made members of the committee. They have been asked to focus only on the Vysya Community, who are present in big numbers in the towns.
Similarly, Brahmins are being wooed by a committee of leaders from the community. MLC Puranam Sathish, MLA Satish and others have been sent to Huzurnagar.  Similarly, committees have been formed for tribals under Minister Rathod Satyavathy, for Kammas under Minister Puvvada Vijaykumar and for Yadavs under Badugula Lingaiah Yadav.  Let's see if the caste calculations of KCR work out and he manages to bag Huzurnagar constituency.