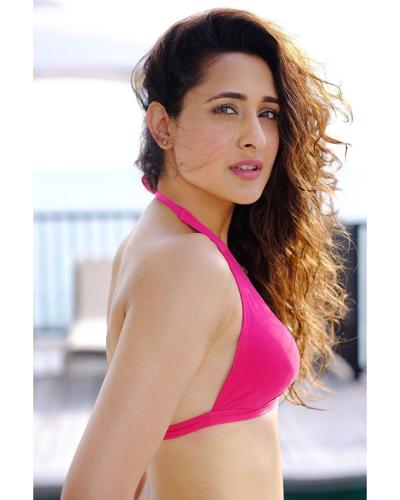 Kanche movie became an unexpected success at the box office. Varun Tej earned good name for his acting while Pragya Jaiswal looked elegant as princess.
She soon got an image of girl-next-door and traditional woman but she seems to have deemed it as her biggest draw back.
She took up action oriented roles in films like Nakshatram and tried her best to become a commercial glamour doll in films like Achari America Yatra, Gunturodu.
But her attempts failed and she has been sticking to photoshoots that show off her glamour like never before.
She has been releasing bikini pics and lingerie pics as hot dose to stay in touch with her fans and give feelers to producers.
Still no one seems to be interested but she is successful in shedding her image one must say. Hope, she finds a good film and a strong role to make an impact again. This pink top bra looks stunning on her, doesn't it?