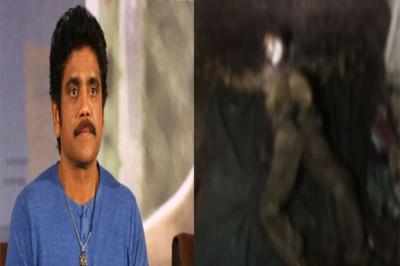 In the recent years, Nagarjuna kept making headlines frequently for all the wrong reasons. From N-Convention land dispute to Bigg Boss 3, There was so much negativity but he handled all the controversies in a dignified manner. This time, The name of King is doing rounds because of a sensational development.
Media reports about the skeleton that was found on Wednesday at the 40 acres farmhouse owned by Nagarjuna at Papireddyguda Village of Kesampeta Mandal in Ranga Reddy District left everyone stunned. The skeleton covered with shirt and pant indicates the body could be that of a male.
It can be understood that Akkineni Family doesn't visit the farmhouse located on the outskirts of Hyderabad frequently. Still, Surprising to know that nobody reported about the dead body or skeleton to the police until Yesterday. Who's body is that? Why the news was passed to cops only when it was in a skeleton state? What Akkinenis will have to say about it? So many questions has to be answered!
Kesampeta SI Venkateswarlu informed Media, 'That person might have died almost an year ago. We have registered a case of suspicious death and begun the investigation'.