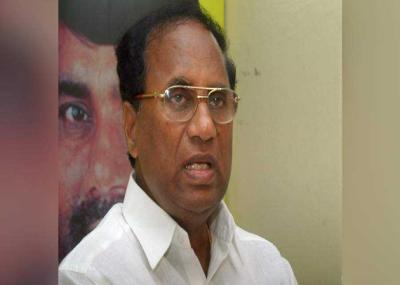 Banjara Hills ACP K Srinivasa Rao informed investigation into the death of TDP Leader Kodela Siva Prasad Reddy has been continuing. 'We have been questioning every suspect. So far, 12 persons were grilled in connection with this case. Statements of Kodela's Family Members were recorded. We are yet to receive the complete Post-Mortem Report. Right now, We are analysing the call data of Kodela's Phone. Speculations over Kodela's Call Data on Social Media are false. We will question Kodela's Son Siva Ramakrishna soon,' he said.
West Zone DCP AR Srinivas told Kodela's Mobile Phone which is crucial in the case is yet to be seized. He added, 'Received the complaint filed by Kodela's Nephew Kancheti Sai in the form of Fax. We have been taking the suggestions of legal experts during the investigating. Statements of Witnesses and Family Members were recorded. We are yet to question Kodela's Son Siva Ramakrishna and few other close family members. If we found out with whom Kodela spoke before his death, We could achieve progress in the case. Yet to receive Kodela's Post-Mortem Report, Call Data and FSL Report'.
Kodela Siva Prasad Rao's Mobile Phone went missing after his death. Who is trying to ensure that Cops doesn't get hold of the crucial information in the smartphone?