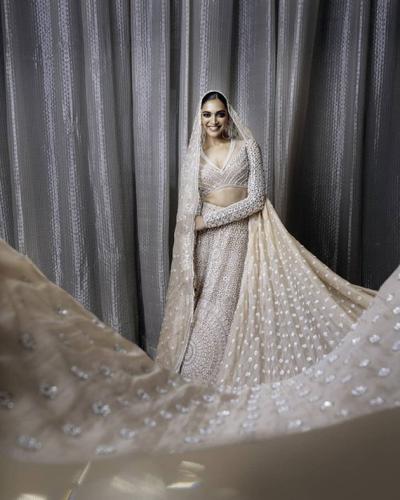 Deepika Padukone fans don't start firing on us. We are stunned by the visual spectacle that is Deepika as much as you are.
But looking at these pictures, after watching Deepika Padukone in such a ravishing avatar, one feels is see wearing a carpet?
The length of her gown so huge that few people had to hold it up for the photo and candidly, even DP is smiling looking at them.
She looks stunning and ready to play a Mughal princess or Queen as the embroidery and the style of design resemble the times.
If some one wants to make Umrao Jaan for this generation even thoigh Aishwarya Rai failed to capture the same essence as Rekha in original, DP looks the perfect choice, doesn't she?