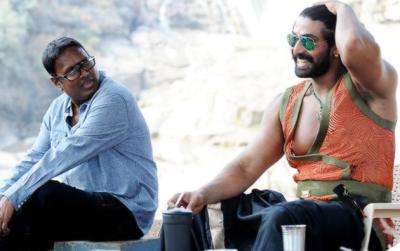 Creative director Gunashekhar is known for making his films on a grand scale. He is the man behind films like Okkadu, Arjun, and Sainikudu, which featured some of the classic replica sets. The director's last film was Rudhramdevi, which garnered a positive response from the audience.
Earlier this year, he has announced that his next project will be Hiranyakasipa with Rana Daggubati in the lead role. The film will portray the life of the mythological character of the same name. Even though it has been months since the project was announced, there is no other update on it till now.
Meanwhile, Rana is currently busy with the works of his other film Virata Parvam and also has a couple of more films in the pipeline in Tamil and Hindi. When will the actor get time to do this film amidst this tight schedule? When will it take off? Hope the duo gives clarity on the same soon.