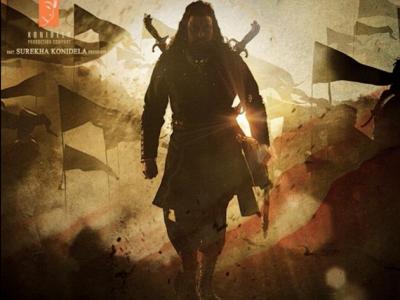 As there is less than a month left for the release of big-budget film Syeraa Narasimha Reddy, the promotions are going on at a full swing. Many technicians who worked for the film, started explaining about all the hard work they put on this mammoth project for almost two and a half years.
Already, the technicians of both VFX and art departments gave interviews to the media and went on to explain the scale of the film. But we hear that the writer of the film has been advised by producer Ram Charan not to give any such films. Popular dialogue writer Sai Madhav Burra penned the dialogues of the film, along with Paruchuri Brothers.
Apparently, Sai Madhav revealed a couple of one-liners from the films in one of his recent interviews. Later, Ram Charan felt that revealing dialogues from the film will kill the enjoyment of watching tehm directly in theatres. He also felt that revealing technical aspects will not affect the film but the leakage of story and dialogues will. The industry sources revealed that thus, Charan immediately called up Sai Madhav Burra and asked him not gove any interviews till the film's release.