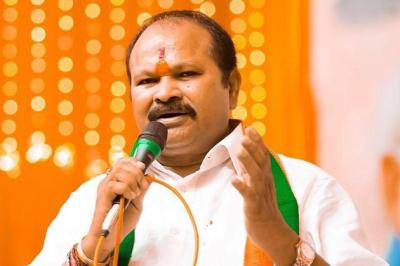 Is the BJP planning to replace its state chief? If highly placed sources are to be believed, staunchly anti-TDP Kanna Lakshminarayana is all set to be replaced and his replacer would be someone who is sympathetic to the TDP and would be helpful to Chandrababu Naidu.
Interestingly, Chandrababu Naidu has always managed to have his man as the party president.  Kanna has been an inveterate foe of Chandrababu and had several times accused Chandrababu of plotting to kill him. He is also known to be very critical of Kanna Lakshminarayana. If sources are to be believed, Kanna's replacement would be pro-Chandrababu Naidu.Interestingly, Chandrababu has many friends in the BJP, who have always worked for him or provided him with tip-offs.
But, a section of the BJP strongly feels that appointing a pro-TDP man as the BJP chief would only further weaken the BJP. But this change may well happen anytime soon, sources say.