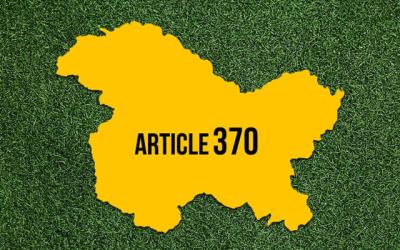 Thursday saw a key meeting of all opposition parties on Jammu and Kashmir. The meet agreed that arrested political leaders from Kashmir should be released. But, did not agree on opposing Article 370. This has dampened the spirits of the Congress and the Left. These parties have failed once again to drum up support against the revoking of Article 370.  While BSP of Mayawati, NCP of Sharad Pawar and Aam Admi Party have chosen not attend the meet, there was no invite for Chandrababu naidu. Parties like Trinamool Congress and the DMK have spoken about the arrest of Kashmiri politicians, but did not talk about Article 370. They feel opposing Article 370's revocation could prove counter productive given the nationalistic fervour sweeping the country.
Even within the Congress, there are dissenting voices like Shashi Tharoor, Bhupinder Hooda and Jyothiraditya Scindia, who have supported the move. But, these people were not there at the meeting. Only Ghulam Nabi Azad held the fort and slammed Modi and his government. RJD and Left parties were the only ones who supported him.
It is now clear that the nation's mood is dictating the political discourse in the country and the Congress and the Left may soon have to adjust their sails.